Skalnek Ford of Lake Orion, is proud to provide great service and amazing Ford vehicles to the people of Rochester, and hope to be your Rochester Ford dealer.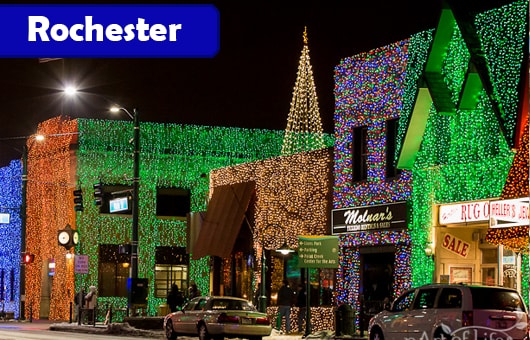 Located just north of Detroit, Rochester, MI is where over 12,000 people call home. Founded in 1817, the city has an active lifestyle and features everything from rolling hills to an active downtown nightlife. Boasting a long history with plenty of attractions and local places to eat, paying a visiting to Rochester is a weekend no visitor ever forgets!
If you live in Rochester, then Skalnek Ford is your home for the best possible deals on new and used vehicles. The entire Ford vehicle lineup is unmatched so you can expect the highest in quality performance and reliability.

The many models of Ford vehicles are not only low priced but also have an excellent reputation in the community. The great quality of the Ford line-up at Skalnek Ford is not only a reflection of the workmanship that goes into each vehicle, but also the first class raw materials, design and engineering invested in each Ford.
People from Rochester find that things move pretty fast at Skalnek Ford, so they can ensure customer satisfaction in all aspects of the vehicle purchase, financing, or repair process. The Skalnek Ford sales staff has already helped thousands of people in the Rochester area in the selection of the perfect model or repair. They can be reached at (248) 693-6241.